Boomerang: How to power your Boomerang on and use the transmitter
Updated a year ago
Make sure your battery is fully charged and correctly inserted into the Boomerang's battery housing. For more information on how to charge or install your battery, please see here.

Step 1: Power on the transmitter FIRST, followed by the Boomerang.
You should see the speed controller's red light indicator flash momentarily, and hear a confirmation jingle from the motor whenyou've correctly powered on the Boomerang. You can gently tap the transmitter's trigger to verify that the Boomerang is powered on, and receiving a signal from the transmitter.
NOTE: Only the power button and trigger are needed to operate the transmitter. The steering wheel / steering trim buttons are not used.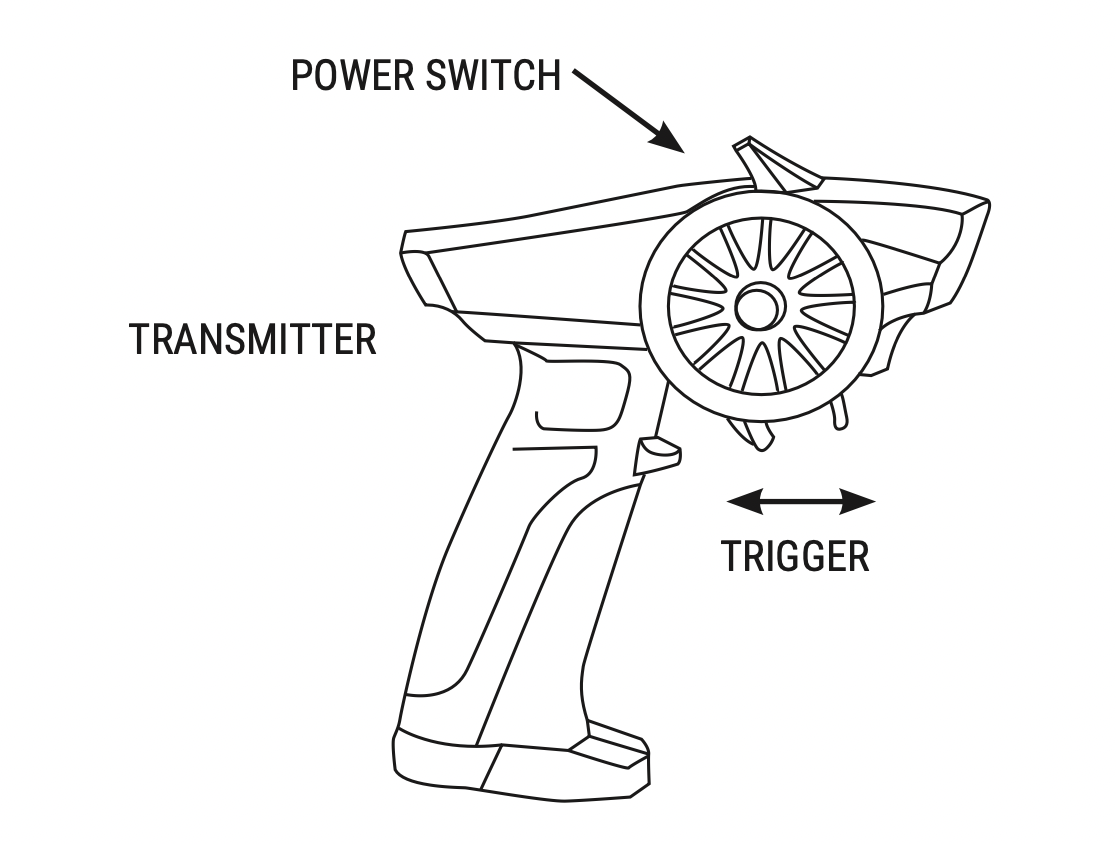 If the trolley attempts to idle forward or reverse, use the throttle trim buttons to align throttle-off to motor-off.
---
Transmitter use:
---
Power on:
Was this article helpful?