Rerun: Product overview video and installation example
Updated a year ago
While every installation is unique, we hope that this installation example video will help guide you as you begin your own Rerun installation. 
This chart will help you determine if you need to use the double back option when setting up your rerun. H1 is your standard configuration. The H2 option listed in the chart uses the double back slider and pulley included in the box.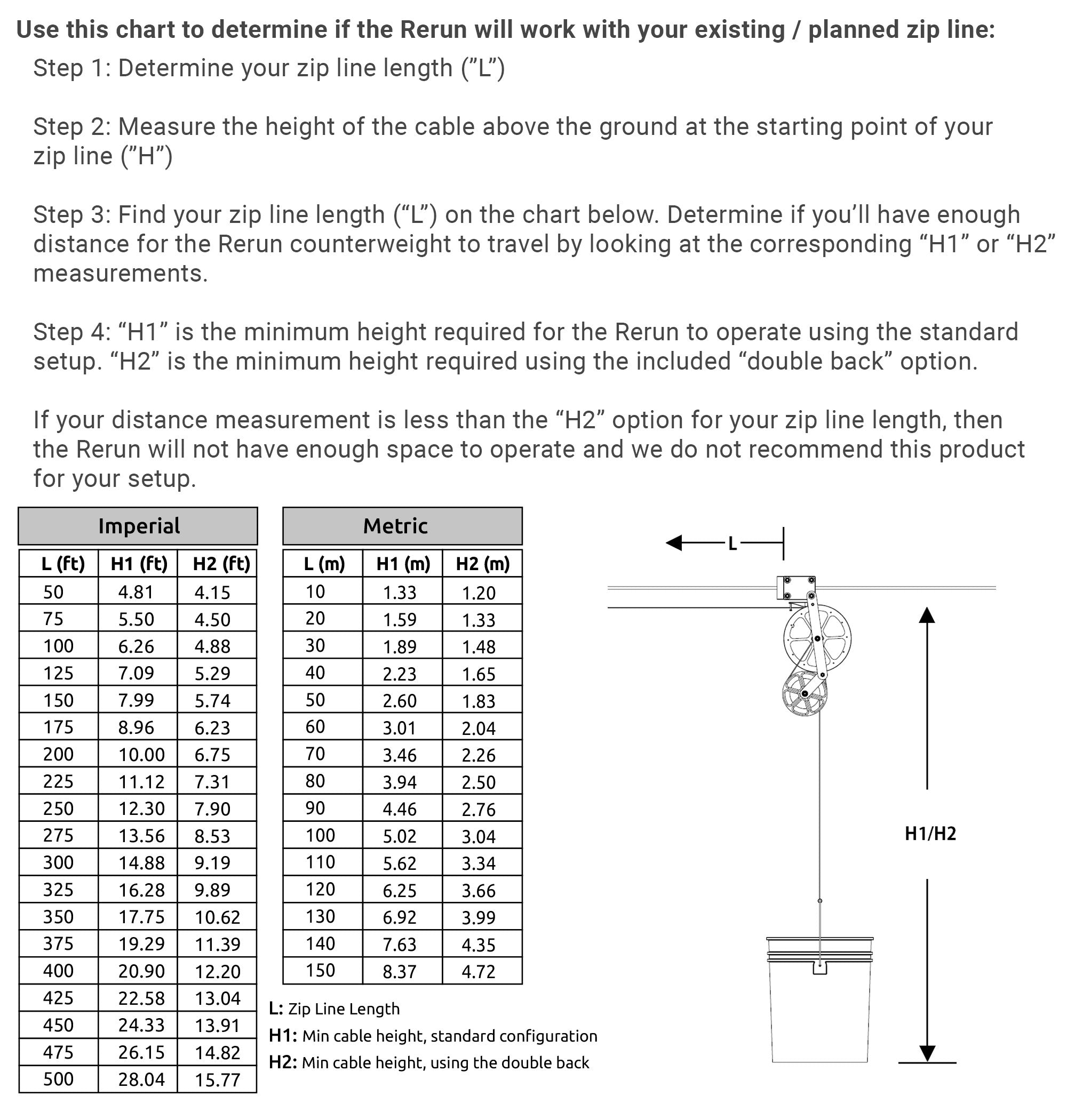 Was this article helpful?